Navigate to the team assessment section.
You can rate multiple employees from the same performance role from the list of reports.
Step 1: Select the reports you want to rate and click on the "Take Manager Assessment" icon below.

Step 2: You will be redirected to a page to rate the selected reports. Here, you can compare the reports and rate them.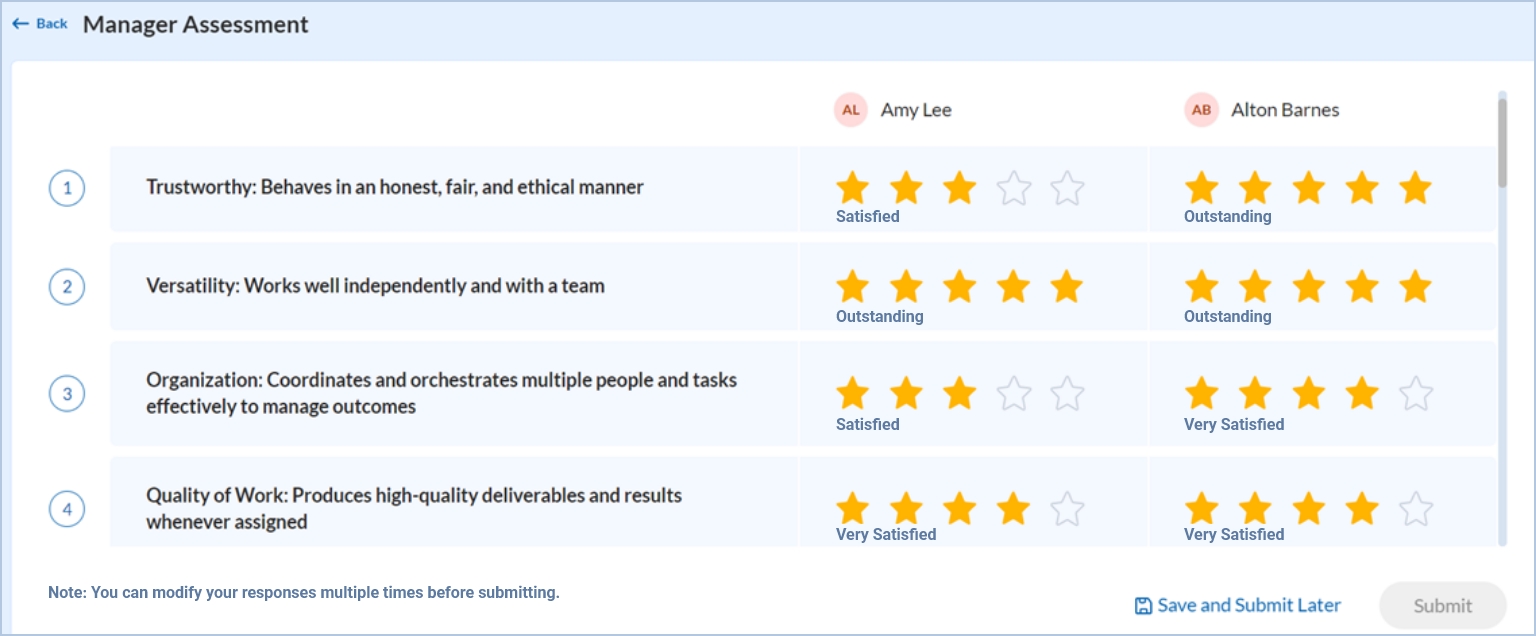 Once done, click on submit.